We help businesses thrive in the China market
Contact us today to discuss your Chinese business project, with no obligation
Chinese Business Consultancy
The China Mix works with clients proactively to build excellent business relationships, to enable effective intercultural communication and to provide up-to-date Chinese business intelligence.
Relationship Management
We liaise with our clients' Chinese partners and provide ongoing advice on relationship management in order to maximise mutual understanding and trust.
Intercultural Communication
The China Mix works with our clients to provide the cultural context that will help to avoid misunderstandings that arise when content is translated into another language.
China Business Intelligence
We provide research services, whether you need to find a supplier or distributor, analyse  a particular market segment or understand the reception of their products in China.
Don't reply in emails too much unless specifically discussed beforehand. As they say, "When in Rome do as the Romans do." WeChat is usually a good place to start.
—Baozhen Shi, The China Mix
A Chinese Business Consultancy with a difference
We find that many of our China-facing business clients have had their confidence undermined by 'China-experts' who emphasise dramatic differences in 'cultural mindset' between China and the West.
We have many years of experience of working with China and with European and North American clients. We know that, despite the cultural differences, it is perfectly possible to do business successfully and profitably. 
By providing our clients with advice and practical strategies for communication, we aim to empower them and give them confidence in their China business enterprises.
Why don't my Chinese business partners answer their emails?
You may have found that your Chinese counterparts don't answer their emails as quickly as your other partners. This is a common problem and reflects the fact that email does not have the same status as a formal means of business communication that it has in many places. Business people are more likely to communicate by instant messaging apps such as WeChat, or on the phone.
That's why many emails go unanswered or, even worse, are answered by someone in a junior without authority to speak on behalf of the firm.  
Chinese Social Media, Social Listening, PR and Marketing
Having a Chinese social media presence is increasingly important for businesses that are aiming to reach the Chinese consumer market. But Chinese social media can be a mysterious world to outsiders. 
The China Mix takes the guesswork and the mystery away. By establishing contact with favourable influencers and online publications we may be able to achieve highly effective PR coverage for a low cost or even for free. 
Often where there is a deadlock it might be that there are practical issues or worries one party has which stop them from cooperating with the other, and for understandable reasons they fail to communicate those issues.
Between us, our team has decades of practical experience in helping European and North American businesspeople achieve success in their commercial enterprises in China, as well as a broad knowledge of current academic research on culture, communication and contemporary China. 
Baozhen Shi LLB ACIL
Co-Founder & Managing Director
Jonathan Mair PhD FRAI
Co-Founder & Research Director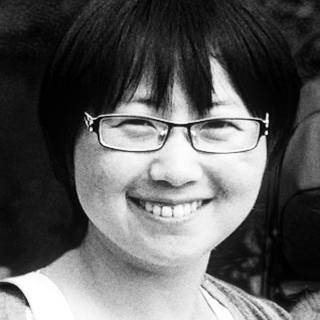 Haiying Ni MPhil
User Experience Research & Localisation Specialist
Haiying is an anthropologist and psychologist specialising in management of cultural assets, user experience and localization. She spent seven years working for Tencent Inc. where she rose to lead a user experience research team and received awards for her work.
Haiying holds no fewer than four masters  degrees, the most recent of which was an MPhil from Oxford University, awarded in 2018, and is completing a doctoral thesis at the University of Kent, where she has taught British students about ethnographic research and Chinese culture. She is certified as a Psychological Consultant by the Chinese Association for Mental Health.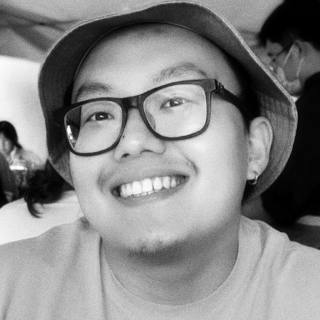 Hongyang Ji MA
Translator & Localisation Specialist
Hongyang is specialist in cultural localization who began his career helping sports teams and performers on tour—clients such as the Jilin Northeast Tigers basketball team and the Riverdance troupe. He also has translation experience in the medical and technology fields.
Hongyang holds a BA in language and business communication from the North East Teachers' University, Changchun, an MA in translation studies from the University of York, and is completing his PhD on the theory of translation at the University of Alberta, Canada.
Recognised by the UK government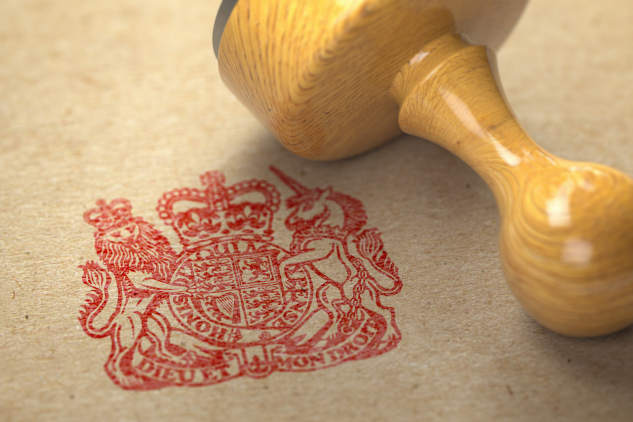 Praise for Baozhen Shi and The China Mix from our clients
The China Mix have provided invaluable support in helping us to negotiate a complex new supplier relationship with a manufacturer in China.
Baozhen was highly capable of distilling and understanding our needs and then leading the conversations with the supplier, gaining their trust and building a strong relationship with them during the process.
We will continue to use The China Mix to facilitate sourcing, negotiations and onboarding new suppliers from China.
Baozhen at China Mix is a real asset to the MQA teams. Baozhen takes the time to understand our business and always clarifies, in great detail, her remit and role to play around our China focussed projects. Baozhen conducts monthly research and ad hoc support around comms and events and she's an amazing extension of our team.
Baozhen is smart, direct, and attentive to detail.  She has provided valuable insight and advise on Chinese culture and the practicalities of developing relationships with Chinese businesses.
I thought I would let you know that everything went really last week in China. Everyone was so impressed with all of us and really appreciated the effort we had gone to! Thank you so much for supporting us and making it possible.
谢谢 and 新年快乐!
Baozhen helped me enormously as our business started trading in Taiwan. She helps businesses develop a mutual understanding.
Sepura undertook the services of The China Mix as part of an internal drive to train our staff on Chinese culture. I would highly recommend The China Mix to any other company that is working with Chinese companies. The insight and understanding taught to our staff has really helped our relationships with our Chinese counterparts.
The China Mix was recommended to Lynton by the UKTI (now DIT). We worked in partnership with great success, developing and maintaining a strategic relationship with a key supplier in the Far East.
This was been achieved via regular video conference calls and, on some occasions, site visits. The China Mix presented Lynton in a great light at all stages and operated with our best interests at heart. 
It is very rare to find professionals who combine strategic commercial insight, legal background with first hand cultural and linguistic knowledge of China. The excellent support is greatly appreciated and has helped us considerably in our business development activities across several projects in China.
I would not hesitate to recommend The China Mix to companies that need strategic market development and relationship management in China.
Let's Start Something new

Say Hello!
Get in touch to discuss your China business with The China Mix team, at no cost and with no obligation.